Helping people move from crisis to hope
Schedule a virtual visit.
Are you in urgent need of emotional care? See how our Behavioral Health Urgent Care can help.
Schedule
Come to Common Ground.
If you're going through a tough time, we offer walk‑in assessments and crisis intervention.
Visit

Last year, we supported more than 165,000 people.
But we didn't do it alone. Donations big and small make it so we can offer critical crisis support, host specialized support groups and more.
Donate

Find mental health relief in your community.
Serving Michigan for more than 50 years, we meet people at their personal crises and help connect them to the care they need.
See Resources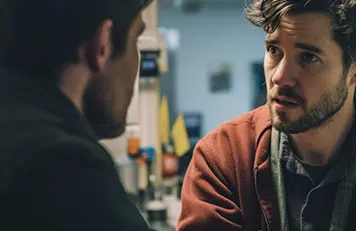 Join our team.
Nationally recognized as one of the most comprehensive crisis service agencies in the country, we help people find hope, when they need it most.
Work With Us

Throughout the whole building there is someone there to listen, someone there to give you some type of support no matter what you've been through.

By Heather Hankins, MiCAL Crisis Line Shift Supervisor, Common Ground In times of distress, calling a crisis line can provide vital support and assistance. However, due to various misconceptions surrounding crisis hotlines, many …
Read More